Please help us maintain these beautiful Commons for the benefit of local wild life and people alike. Every donation however small will help us with conservation projects like these across the Commons.
INSTALLATION OF KESTREL, BARN OWL AND TAWNY OWL BOXES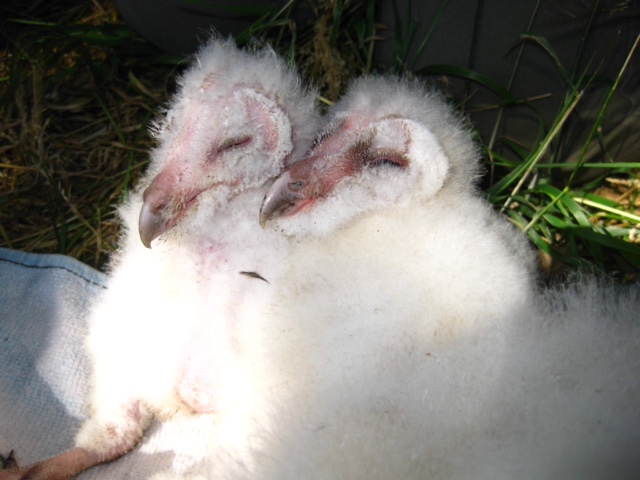 Owl Box Project Launch 2013
After an excellent talk on British owls by Dave Short (Buckinghamshire Owl and Raptor Group) at our 2013 AGM, HCCPS embarked upon an exciting new project to help our raptors, especially focusing on barn owls and tawny owls.
Owl Box Monitoring 2016
In late April Lynne Lambert from Bucks Owl and Raptor Group and Emily from Ashridge Estate came to examine our nesting boxes on the Commons for any signs of activity but there were no external signs that they were being used. However, Lynne did point out that the raptors were nesting later this year and she has asked if local people would please keep an eye open for any signs that they may be being used and let us know. Owls may leave splashes of white faecal matter on the trees beneath their nest and there may be regurgitated pellets nearby on the ground.
Christine's Land Provides Perfect Habitat
The boxes on Christine's land nearby were more successful. In late Spring Lynne Lambert recorded two Barn Owl eggs and on a return visit in early July she ringed four kestrel chicks. On her next visit in late July Lynne was delighted to find four barn owl chicks which she weighed, measured and ringed. Christine has had a very successful year with the new bird boxes, and the the Owl and Raptor group say it is largely down to the perfect habitat that she provides on the valley.
Owl Box Monitoring 2017
Four tawny chicks were found in the Barn Owl box on the common. Tawnies leave the nest very young; they leave before fledging and sit around in the tree so another few days and we might have missed them. We were lucky to catch them at just the right age for ringing. Thanks to BORG for monitoring our boxes.